Taxi fares to and from Larnaca and Paphos Airports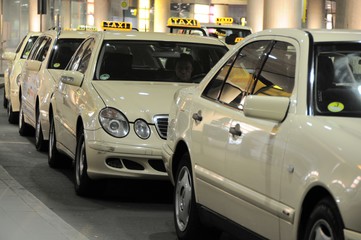 Taxi fares in Cyprus

are set by law and taxi drivers are required to use a taximeter. Charges for the taxi between 06:01 and 20:30 is €0,73 per kilometer, and the starting fee is €3,42. Taxi charge between 20:31 and 06:00 is €0.85 per kilometer and the startup charge is €4.36. There is also a charge extra for the luggages. Cyprusweb-taxi.com do not charge extra the prices are fixed. For all transfers to and from Larnaca Airport our prices are per vehicle in euro and include V.A.T. Our vehicles are all in excellent condition and we promise you a smooth, relaxing, and safe journey to your destination.
Please note that the taxi fares to and from Larnaca LCA & Paphos PFO international Airports are pre-determined based on the Law without the use of a taximeter. Also, the price includes luggage services